From Jack and John Elway to the Mannings, Sports' Greatest Father/Son Combos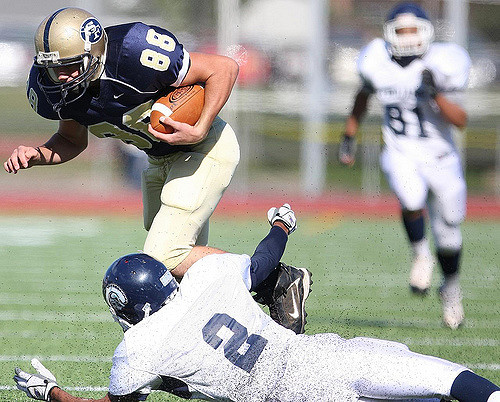 History has shown that sporting ability has a tendency to run in the family and today we are going to take a look at some of the greatest father and son duos who have ever played sport. It makes sense when you think about it that a child who is surrounded by sporting action will go into the same field, it happens in the world of business too. There is also a strong chance that after growing up surrounded by sport, a child could also go the other way and pursue a career as far away from sport as possible. Thankfully, the following sons decided against it and went on to have glittering careers.
Jack and John Elway
Jack Elway's football career was cut short in 1950 through a knee injury but that didn't stop him from going on to become a fine college head coach and later a chief scot for the Denver Broncos. Son John would take his father's lead and go on to become the family's superstar, after getting picked up by the Broncos in the 1993 draft john would spend his entire career with the Broncos winning two Superbowl rings and being named MVP. In 2004 he was inducted into the Pro Football Hall of Fame.
Bobby and Barry Bonds
Think of the name Bonds and baseball immediately come to mind, this father and son duo have dominated records and headlines in baseball. Father Bobby kicked it all off when he entered the game in '68, a powerful and agile striker who became the first player to hit steal 30 bases and hit 30 homers in more than two seasons, five times to be precise. Barry would go on to eclipse even his father's incredibly high standards finishing his 22 season career with 7 MVP awards, 8 Golden Gloves and records for most home runs *762) most career walks (2,558) and most homers in a single season (73). A truly legendary father and son combo.
The Mannings
As with the Bonds, it is hard to find a surname more synonymous with football and Superbowl success quite like the Mannings. Archie Manning, father of Peyton and Eli was an electrifying college quarterback who was inducted into the College Football Hall of Fame after his outstanding records for Ole Miss Rebels. At pro-level, Archie's career didn't quite go as planned but his two incredibly talented sons more than took the baton from him. Peyton has won the Superbowl twice with two different franchises and is widely considered the greatest quarterback of all time. Brother Eli might not be held in quite as high regard as his brother, but he isn't far off. Eli has not only set or tied 45 single-game records at Ole Miss Rebels, he is also a two-time Superbowl champ with the New York Giants and has set Giant's records for career passing yards, touchdowns and completions.